866-991-5408
One month free when you move in by 2/29/20!
Reside at 35 Folly and enjoy living in class amongst upscale apartment and community amenities, with the convenience of close proximity to downtown Charleston.
Return to Floorplans Print Click for Pricing
35F-2
1 Bedroom / 1 Bathroom 648 sq ft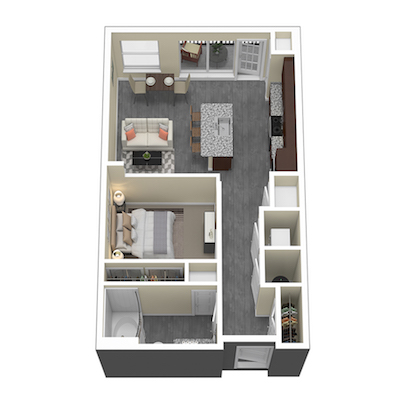 Click the Apply Now button to see customized pricing based on your move in date.
* Measurements are approximate and subject to change.